Act-unity will run again for Triangle Wallonie @ next edition of 20 kilometers of Brussels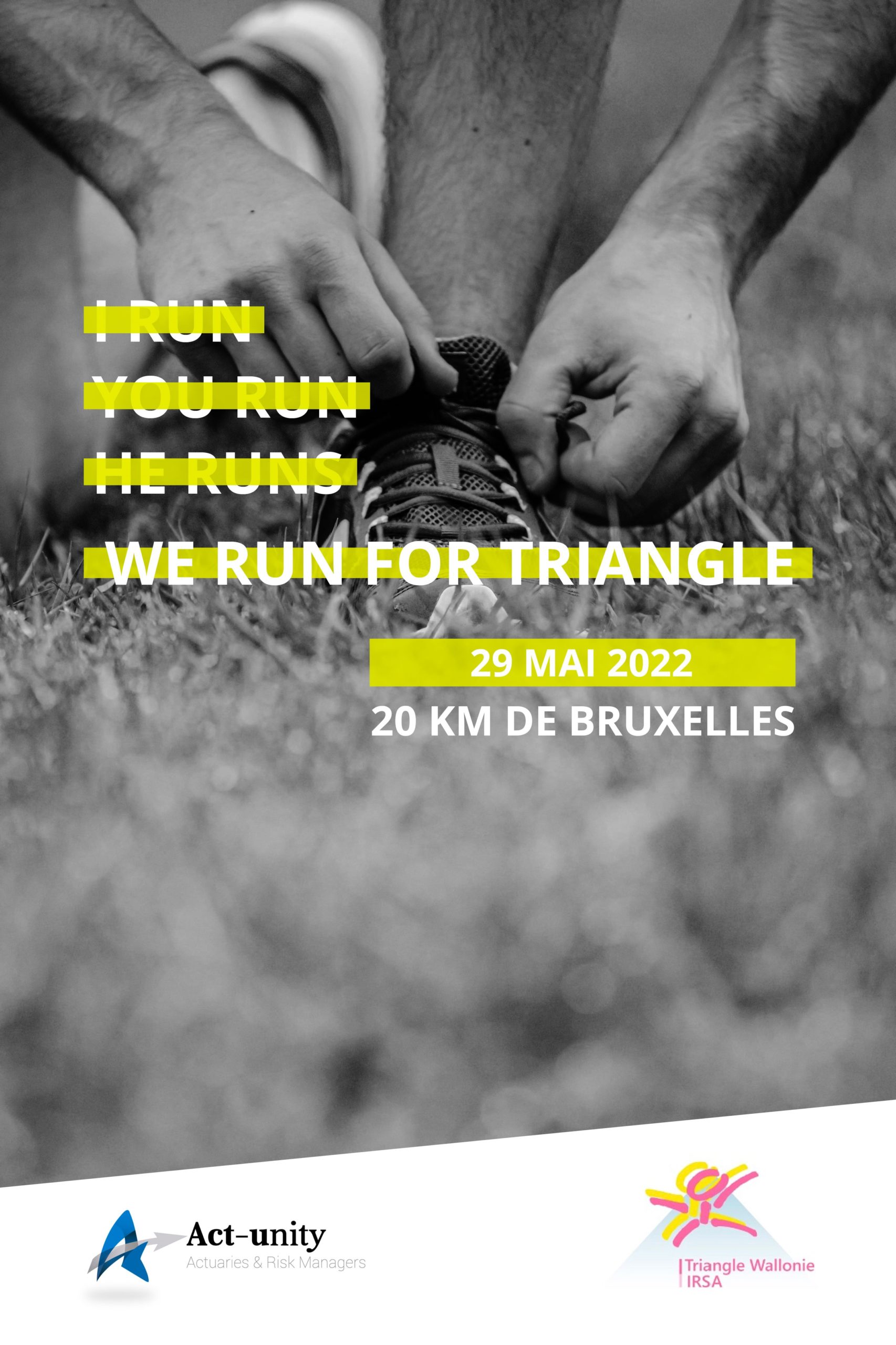 On May 19th 2019, Triangle Wallonie participated for the first time to the famous race « 20 kilometers around Brussels ». For a first organization, nearly 130 runners were brought together. They ran the event under the « Triangle » banner and were accompanied by 60 donors and sponsors. Among them : Act-unity !
In view of the success encountered in a very friendly atmosphere, Triangle Wallonie decided to repeat this experience during the edition of Sunday May 31, 2020. Unfortunately, they were stopped in their tracks by the Covid…
This year, the association Triangle Wallonie comes back to do even better than 3 years ago ! This is why we have decided to sponsor them again and to create a team of runners and/or walkers to participate in the next edition to be held on May 29th 2022 ! This event will allow Triangle to raise funds to support various projects as acquisition of equipment, new trainings, development of antennas, …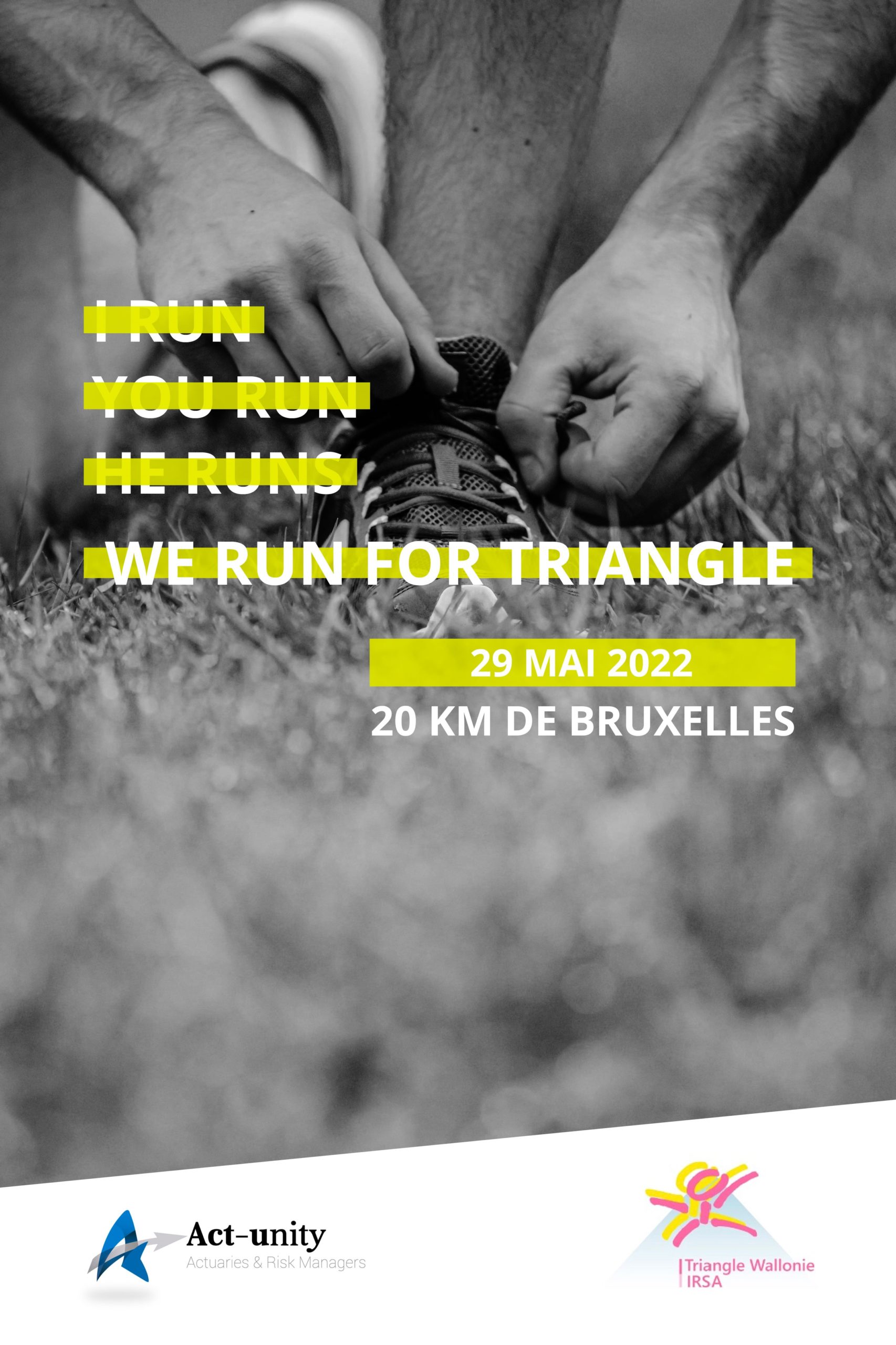 Let's get to know Triangle Wallonie …
This association provides specific support service to children and young people with sensory impairment, their families, and the specialists who supervise them (nurseries, schools, specialized institutions, etc.). The association Triangle Wallonie offers listening, support and guidance by a multidisciplinary team from the diagnosis of the disability until the end of secondary education for deaf and/or blind children.
The objectives of Triangle's team:
– Promote the overall development of the child.
– Be present with parents to provide them with support.
– Support the children's integration into their different living environments.
– Work in a network with the medical, paramedical and school teams who work with the children and their families.
– Promote the prevention of sensory impairments by providing information and organizing training on demand.
If you wish to make a donation to Triangle Wallonie, please use the account numbers
BE48 7795 9134 0427 (if less than 40 €)
BE94 7795 9133 9114 (if more than 40€ = tax deduction)
Indicate in communication « FOR TRIANGLE WALLONIE ».
Thank you very much !